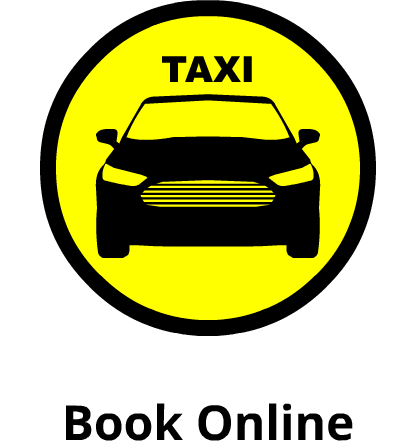 Portishead Taxi, Clevedon Taxi, Nailsea & Backwell Taxi - Bristol Airport Transfers
ONE DRIVER & ONE VEHICLE AVAILABLE ONLY.
Operating Hours:

Bookings undertaken between the hours of:
- 2am to 5pm Mon to Fri
- 2am to Mid-day Sat
- Sunday - Closed
Our office hours to make advance bookings will be open from:
- 2am to 7pm Mon to Fri
- 2am to Mid-day Sat
Only I - Simon Kitchen - and one vehicle - Mercedes-Benz Vito - are available for bookings. 7 passengers max, subject to luggage requirements.
ONLINE BOOKINGS: MINIMUM 24HRS NOTICE REQUIRED.
Booking online is NOT CONFIRMED until the request has been reviewed and availability checked.
More info
On-line enquiry and quote, for travel to/from Bristol Airport to anywhere in the UK. We can check availability and take payment via Stripe, or cash on the day.
Our Portishead taxis cover all start and return destinations in North Somerset to any UK based airport, seaport, rail terminal or other destination.
10% Discount is automatically applied to all bookings, made online, that include a return journey.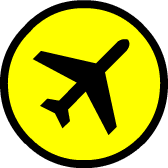 We offer private hire taxi transfers to and from all UK airports including Bristol, Cardiff, Exeter, Heathrow, Gatwick, Stansted, Birmingham and Manchester from the North Somerset area.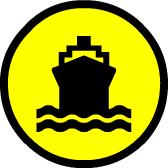 Seaport Transfers
We offer private hire taxi transfers to and from all UK seaports including Portbury, Avonmouth, Portsmouth, Southampton, Plymouth, Dover, Harwich Hollyhead and Hull from the North Somerset area.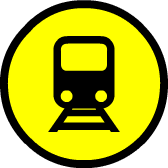 Rail Transfers
We offer private hire taxi transfers to and from all UK rail stations including Nailsea & Backwell, Yatton, Bristol Temple Meads & Parkway and Weston-super-Mare from the North Somerset area.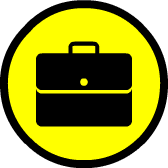 Business and Private Contract Work
We can offer both business and private journeys on a contract basis subject to terms and conditions.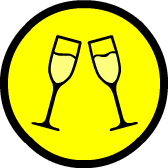 Events and Special Occasions
We offer packages for:
weddings;
stag and hen parties;
sporting events including racing, football, rugby, cricket and tennis in any UK venue;
theatres;
music venues;
arena events.
Any trip catered for - please contact us for details.
Testimonials
"Extremely reliable service, I've recommended to everybody and all have agreed. Picked me up from work at 11pm to which I left my keys in his car, the very next morning came into my work and dropped my keys off! Didn't expect that! Customer service is top notch and always on time - what more could you want!"
Carly Kimber
"Great service - on time, clean car, personable driver and excellent value (actually around half the price of other taxi firms we spoke to!)"
Nick Johnson
"Excellent service and versatile. Puts the customer before his kebab at 1am. I'd recommend 277 to any nana needing to go down the shops or to anyone's drunk, tart of a daughter who needs a lift back from town. My choice over **** (kamikaze) Cars."
Stuart Walsh
2 Double 7 taxis Portishead and Somerset provide residents with the very best local taxi service around. Our Portishead taxi service covers north Somerset, our firm being licensed to cover Clevedon, Nailsea, and surrounding towns and villages.
If you are looking for a taxi Portishead, look no further than 2 Double 7. As a family-run taxi Portishead company, we offer both local and long distance journeys at fares you will find hard to beat when you next need a Somerset taxi.
Our taxi Portishead based firm can provide you with 4 seater cars, and all our drivers are DBS checked. We aim to serve the local Portishead community with pride, catering for special bookings such as minibuses and airport transfers to all UK airports.
With all our taxis Portishead drivers are courteous and friendly, and you will be hard-pressed to find a fleet of Portishead cabs that are as clean and tidy as ours.
To ensure your Nailsea, Clevedon or Portishead taxis journey goes smoothly, we offer an advanced booking system, all our bookings being computerised to ensure your Somerset taxi service is dispatched on time.
2 Double 7 offer the most competitive rates from Portishead taxi companies, we are always available and ready to take you where you need to go. Once you try our Somerset taxi service, we guarantee you won't ever need to look for taxis Portishead numbers again.
To ensure maximum ease and comfort for your booking, and the best taxis in Portishead service, we accept payments not just by cash and credit or debit card. We also accept Stripe.
Choose 2 Double 7 taxis today for:
Competitive rates
Clean and tidy Portishead cabs
Friendly and courteous drivers
Computerised booking system
DBS checked cabbies
Best choice of payment methods
Advanced bookings
4 seater cars
Call us today on for more info and for advanced bookings.